The Core Considerations of SD-WAN
The shift from MPLS to SD-WAN is well and truly underway. Much like all shapeshifting technologies, the advocates are ready and willing to jump on board, while the naysayers think 'change' is a dirty word.
No change is ever without opposition. If you think back to the evolution from private server farms to the cloud – everyone wanted a piece of the cloud market and those that didn't were quick to highlight it's downside. SD-WAN is no different; while some vendors embrace it, others are focused on the complications and warn of the potentially costly mistakes of rolling it out.
Instead of 'complicated,' think of SD-WAN as a smarter way to build and run a network. By separating the access pipes from the network management, you've got a network that's quick to deploy, simple to manage and delivers unparalleled visibility.
When weighing up whether SD-WAN will work for you, concentrate on four core areas: multiple links, application management, business-ready solutions and security.
Multiple Links
In traditional networks, the vast majority of WAN traffic is carried over inflexible leased lines or unpredictable connections like DSL. One of the game-changing aspects of SD-WAN is Multi-Path technology, which takes two or more standard internet links and combines them into one data pipe. The obvious advantage of multiple links is network stability and resilience – but there's a little more to it.
While most SD-WAN providers allow for multiple links to be connected to a site, not all allow you to combine links from different carriers. This means that even if one carrier's entire network goes down, the other will kick in, so you're always on.
By pooling links, network admins also gain more resilient connections and lower bandwidth costs, especially in regional and international sites. For CIO's considering SD-WAN, the question is not whether a SD-WAN provider supports multiple links, but how they do.
Link Steering
With link steering, application A will automatically go down link 1 and application B will travel down link 2. The main problem with this approach is that you don't get the best of your bandwidth and there's no automatic remediation to link degradation, except during a link outage. Think of link steering as the watered-down approach to Multi-Path technology.
Path Selection
A step above link steering, path selection will determine the best link for an application when a session is triggered and maintain the session on that link. While you'll make better use of your bandwidth this way, if the link falls over, it will try to reinitiate over a dropped link before switching to another. The ultimate scenario is that when one link goes down, the others automatically kick in, which means lower latencies, higher speeds and minimal downtime.
Packet Steering
This is essentially the ultimate in dynamic flexibility. Dynamic Multi-Path Optimisation steers packets to the optimal link based on performance metrics, application requirements and priority, and link cost. By pooling links, packet steering creates a high bandwidth pipe and allows for real-time remediation.
For businesses that burn through bandwidth – packet steering is a game changer. Dynamic Multi-Path Optimisation cuts through the noise to find the most efficient way to get packets from A to B, automatically and simply.
Some SD-WAN sceptics may question whether putting in a big data pipe would be as effective, but the truth is that big data pipes don't optimise bandwidth, cost or redundancy. With connectivity serving as the linchpin in running most businesses, it's not worth the risk.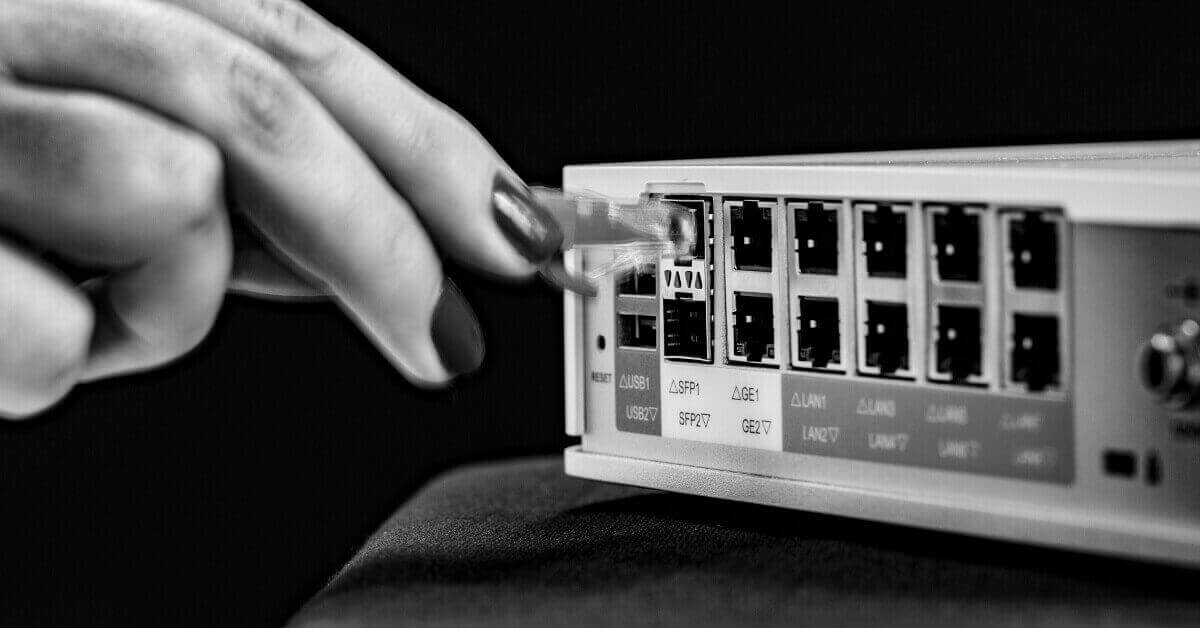 Application Management vs QoS
Ask any network admin about managing QoS, and their face will say it all – it's a slow, pain in the neck.  By putting the power back in your hands, you can control exactly what applications get priority and make sure that catching up on last night's reality TV won't bring your network to a standstill.
When weighing up application management, consider how the Orchestrator will handle application management and whether it's easy to use, there are significant differences in this functionality. If you're managing multiple apps, think about how many application signatures are available from the technology straight out of the gate.
Business Ready Solutions
If you're running a network today, there exists a range of standards and expectations surrounding stability and recovery. When shifting over to a SD-WAN, you shouldn't have to lower your expectations. Not all SD-WANs are created equal, so here are some points to consider when weighing up your options.
Clarify how the provider maintains their own gateways and check that this lies within carrier grade infrastructure. Many SD-WAN suppliers use shared gateways which operate on international timelines – so, if something goes down, it won't get fixed in real-time. The real question you want to ask is whether the supplier has invested in Australian infrastructure and support.
When it comes to redundancy, check that the provider supplies SLA's or SLG's for service recovery that mirrors those of traditional MPLS networks. If devices do need replacing, make sure the provider's replacement SLA's can be met nationally, especially if you're operating in remote locations. If you're running voice services over SD-WAN, check that your provider's SLA covers this too.
With so much competition in the market, the best bet is to turn your attention to experience. Check whether the provider has deployed both hybrid (MPLS and SD-WAN) and native SD-WAN networks. In most cases, ongoing support is as important as the solution itself. Look out for a provider that provides proactive monitoring and alerts, and check whether the provider integrates into an OSS or a structured monitoring system.
Security
As interest in SD-WAN grows, so does speculation, especially around security. While the sideline says SD-WAN isn't as safe as a traditional network – we call bollocks on that.
Depending on the client's needs, every vendor manages security differently. In some cases, using layer 2 back to a core network and centralising firewalls and internet is the only way to go. In other cases, breaking out trusted applications and using branch level firewalling makes more sense. Each business will have its own specific needs, and each network will need to manage a unique set of applications. It comes down to choosing a reputable solution with solid SLA's and infrastructure in place.
To find out more about SD-WAN, reach out to me, or hit me up at one of our informal information sessions around the country.