You're managing a remote workforce, and you're managing a budget. Now, more than ever, it's important to know about potential excessive spend, before it happens.
FleetView lets you keep track of usage and spend by individuals, groups, and cost centres. It makes it easy to choose when and how you'll be notified when someone's usage exceeds the norm.
For individual users, or groups of users, you can receive a text alert or email (or both) when they hit a usage threshold you've chosen. If a hard cutoff is important, FleetView can even restrict use when the threshold is reached.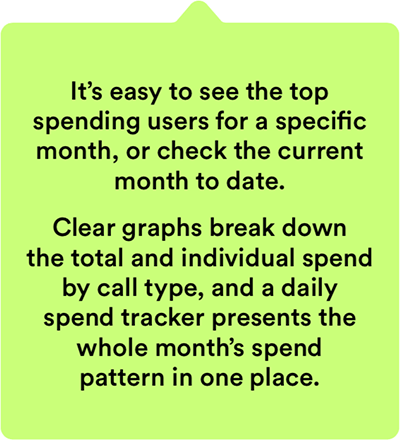 Right now, there's nothing more important than controlling costs.
With FleetView, you can be sure nothing will slip through the cracks.
Let us help minimise your mobility spending today.
Get in touch.
Enquiry Sent.
Thank you for contacting us.