Overcoming SD-WAN FUD (Fear, Uncertainty and Doubt)
For years, traditional networks have been plagued with inconsistent performance, paralysing delays, dropouts, vulnerable connections and hefty roll-out costs.
That was then. SD-WAN is now.
Branch office WAN is well and truly in a booming transition phase. With the SD-WAN industry tipped to hit $8 billion by 2025, it's no wonder there's an influx of players rushing claim their stake. With competition comes the risk of over-complication.
There's no one-size fits all solution and finding the right SD-WAN depends on your specific environment and priorities. Sorting through SD-WAN options is as much about understanding your network needs as it is about finding a service provider that can deliver and support your applications.
Flexibility is one of the standout features of SD-WAN, it can also make defining the solution a lot harder. With so many vendors offering the moon, industry noise is casting fear, doubt and uncertainty over whether SD-WAN is the panacea it promises to be.
To help you overcome SD-WAN FUD, we've broken it down into five elements.
Link Bonding.
SD-WAN simplifies complex networks, especially in the case of branch networking. What it does is give CIO's unprecedented flexibility to manage, simplify and scale their networks. What sets different SD-WAN solutions apart is how that's done.
When it comes to link bonding, there's a lot of industry chatter about the resiliency of multi-path, multi-carrier routing. With each vendor offering a different take on link bonding, it makes comparing apples with apples much harder.
As the only telco offering true carrier diversity, Macquarie Telecom's solution is smarter than your average SD-WAN. This intelligent edge means that you can take two or more data services, such as NBN, private links, 4G or microwave links and seamlessly bind them together using the SD-WAN box. The upside of steering traffic means that you get glitch-free VoIP calls, high-quality video conferencing without the dropouts, consistently fast app performance and minimised downtime.
It also means that when greater capacity is required at the site, existing links can be increased, or an additional link added to bolster capacity seamlessly without traditional complex routing.
From a redundancy perspective, a multipath, multicarrier approach means near-zero downtime. Multi-path technology means if one link goes down, SD-WAN has the smarts to switch links without outages. Because it's all done seamlessly and virtually, network users won't know the difference.
Application Management.
The reality is – we're consuming more bandwidth than ever, and with increased demand, comes increased strain. Where networks of the past were lagging under pressure, SD-WAN bands together, enabling application growth and network agility.
The question is not if all SD-WAN's offer a version of application management, it's how easy and simple they are to manage. What sets Macquarie Telecom SD-WAN apart is the dynamic flexibility we offer. Where slow SaaS applications and low priority apps have brought traditional networks to a standstill, Macquarie Telecom's SD-WAN automatically optimises data flow across the best link. This means your critical applications will keep on keeping on.
When it comes to prioritising applications, you can choose to cherry pick your priority traffic or sit back and let the Orchestrator do it for you.
Deployment Simplicity.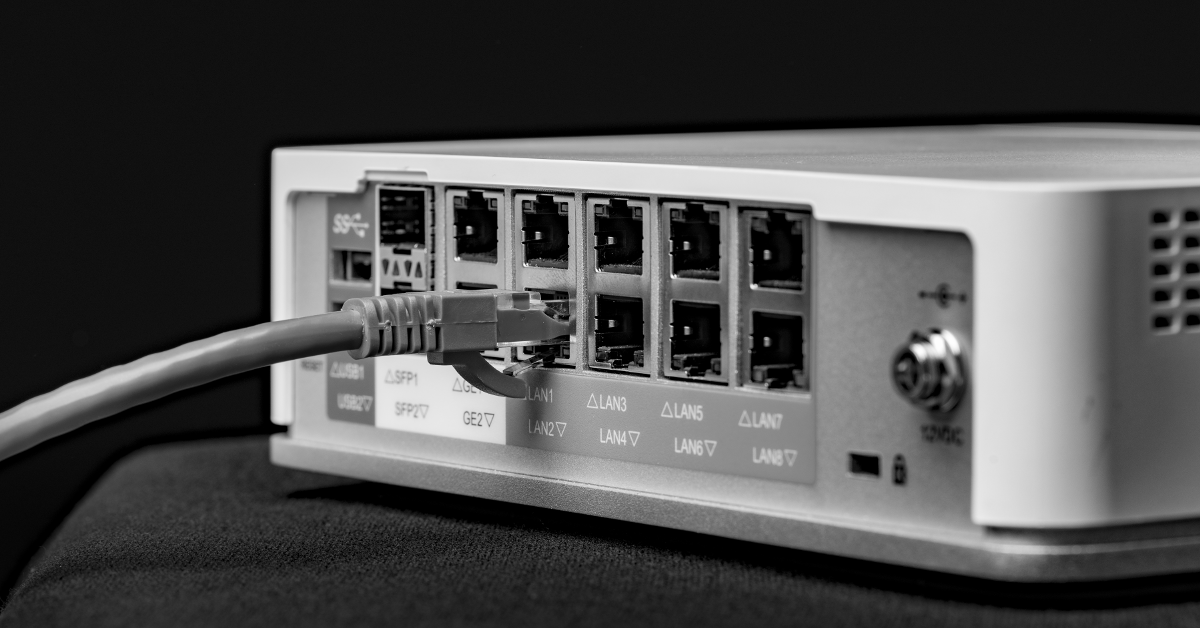 When enterprise IT teams try to provide WAN access to branch offices, they encounter the complexity of new site rollouts, slow deployment, and cumbersome network management. While we're not alone in selling the simplicity of SD-WAN, it's our Edge box which gives us an advantage. Macquarie Telecom SD-WAN makes new sites as simple as plug n' play by taking activities that usually require an on-site technician and moving them to the cloud.
By putting a network in a box the same size as a wireless router, we're giving network admins the unprecedented flexibility to deploy new sites and applications – remotely and quickly. The upside of simplifying deployment is that CIO's can act faster and expand into emerging markets without the expense of additional hardware and sending technicians to remote sites.
Security.
As more businesses shift away from traditional, single-link networks towards more cloud-based SD-WAN solutions, there's a lot of noise about vulnerability and security. Without proper use-cases, SD-WAN sceptics are jumping to the conclusion that moving your traffic from a private MPLS VPN onto a public broadband link compromises security.
With the shift to SD-WAN comes a shift to higher security standards; traditional encryption has been replaced by end-to-end packet-level data encryption. Protection at packet-level means your data is secured from origin to destination, making it harder for hackers to find vulnerabilities.
When it comes to managing a firewall and preventing man-in-the-middle attacks, the devil is in the detail. Most SD-WAN solutions have a security proposition, so network admins need to consider whether they'll stick with their existing firewall or adopt the carrier's. The Macquarie Telecom SD-WAN lets you manage your firewall right down to an app level, giving you granular control over your network security.
The Orchestrator.
The Orchestrator lets you control your entire network from a single, cloud-based screen. This window to your network gives a snapshot of how bandwidth is being used, managed and prioritised – right down to application. What would traditionally have been managed by an on-site technician is now all controlled from the cloud using the Macquarie Telecom Orchestrator. It's not just about remote troubleshooting and enterprise-wide monitoring, with the Orchestrator, network admins can configure and remotely deploy site-wide activations and policy updates.
As with the emergence of most game-changing technologies, industry noise builds a background track which can cast doubt and fear. As enterprise bandwidth demands continue to grow, more CIO's and network admins are realising the benefits SD-WAN brings to branch networking.
To find out more about what a SD-WAN can do for you, please call us on 1800 789 999 or visit macquarietelecom.com.